We are now almost halfway through the serial production of 25 Concentrate Cagons SA 36 destined for Boliden.

The production line for Concentrate Wagon SA is made up of 15 stations assigned to the manufacturing of frame, basket, bogie, roof, hatch and brake system. The welding work on this project is carried out according to the requirements of SS EN 15085-CP C2. After final assembly has been completed on the railway track, a new vehicle from Kiruna Wagon is set in motion.
The initial ten wagons have been delivered to Boliden and can now be viewed in action on route between the Aitik Mine near Gällivare and the Rönnskär smelter in Skellefteåhamn by the Bay of Bothnia.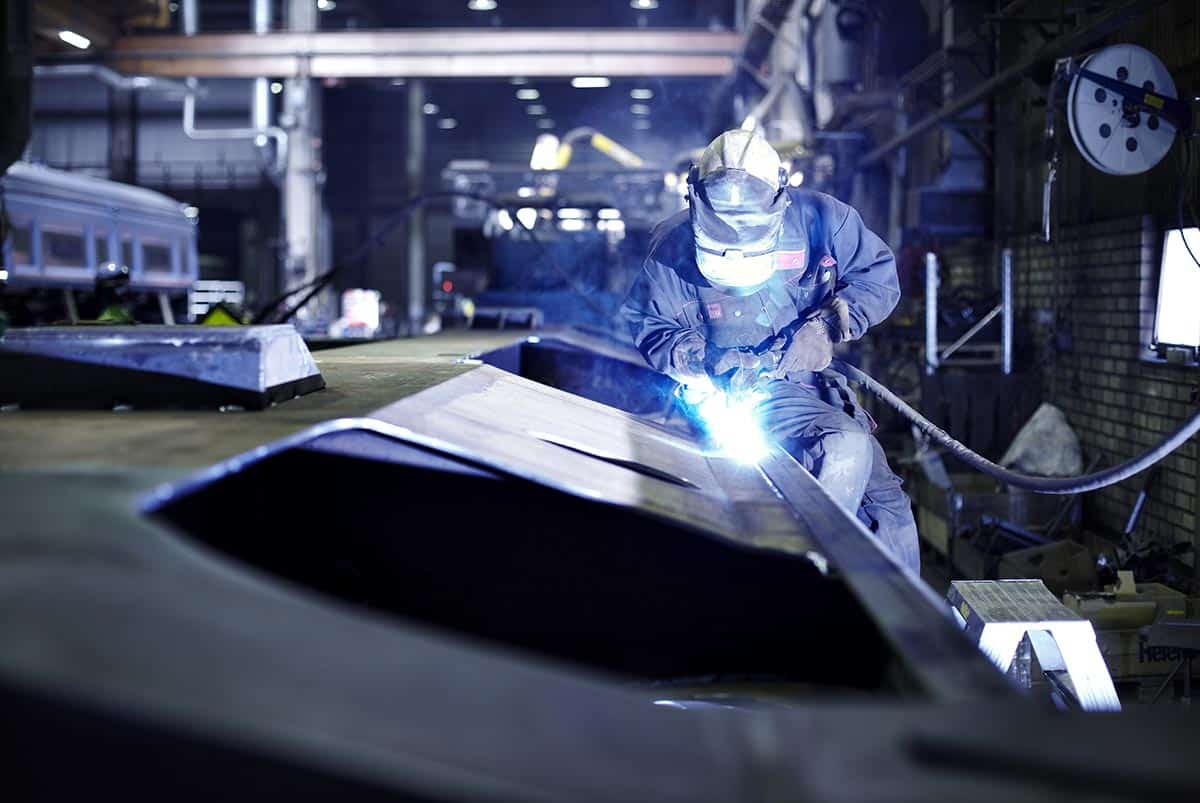 Welding of the frame of Boliden's Concentrate Wagon SA 36 in Kiruna Wagon's workshop.