Kiruna Wagon has signed an order for 150 iron ore wagons with international mining company Northland Resources. The wagons are scheduled for delivery between January 1, 2013 and May 5, 2014.
"With this order we consolidate our position as a top supplier to modern mining companies that demand cost-effective ore transport solutions of world-class," said Fredrik Kangas, Operations Manager at Kiruna Wagon.
The wagons, which load approximately 98 tonnes, will transport ore concentrate of the pellet feed type from Northland's transshipment terminal in Pitkäjärvi in Sweden, to the ice-free port of Narvik in Norway, a distance of 226 kilometres.
Constructed mainly of high-strength steels, with a yield strength of 700 MPa, the wagons have a low tare weight to maximize payload. The Iron Ore Line's maximum permitted axle load is 30 tonnes.
Based on technology that is well-tried on the Malmbanan railway, the wagon has a loading cube which is different from the one co-produced by Kiruna Wagon for LKAB. Due to the fine particle size of Northland Resources' magnetite concentrate, 80 procent of the product passing 40 micron, bottom discharge is not practical and therefore a basket turning solution has been chosen instead. When emptying, the loading cube is rotated 148 degrees while the frame remains on the rails. The rotation, along with the round shape of the loading cube, creates optimal conditions for effective discharge.
Northland's order comprises 150 wagons (75 short-coupled units) which will run on 500 metre long trains. The contract was signed on April 12, 2012, at a news conference in Stockholm. The first wagons are scheduled to be in service on Malmbanan in early 2013.
"We are proud to be involved in managing and refining the Swedish mining heritage. Together with Northland Resources, we are building the New Malmfälten," concluded Fredrik Kangas.
Contact
Fredrik Kangas
Operations Manager
+46 (0)70 575 70 56
fredrik.kangas@kirunawagon.com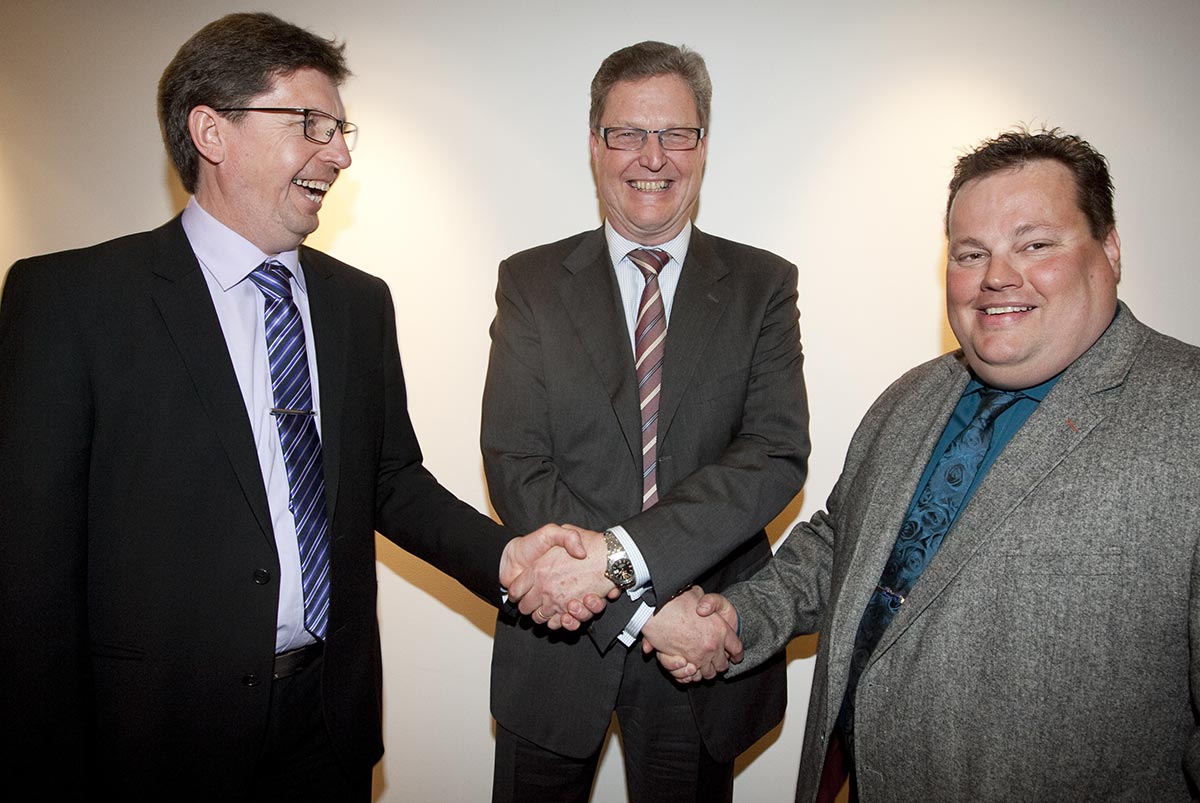 Thomas Persson, Chairman at Kiruna Wagon (left), Karl-Axel Waplan, CEO Northland Resources (middle) and Niklas Pääjärvi, part owner of Kiruna Wagon (right).