A milestone was passed today with the delivery of the 1000th ore wagon F050 to LKAB, in the major industrial project that began in June 2004.
LKAB's ore wagon F050 is constructed and built in Sweden. Kockums Industries in Malmö manufactures the frame, braking systems and assembles the bogies, while the basket and hatch are manufactured by Kiruna Wagon, which also carries out the final assembly of the wagon in Kiruna.
The delivery of 1000 wagons entails a total of 10.3 km train and 21,000 tonnes of steel. No equivalent manufacturing of freight wagons has taken place for the past 40 years in Sweden.
Bottom Dumper F050 at a glance
20 percent more load per wagon
63 percent more iron ore per train
Better use of energy because of a lower rolling resistance
Capacity:
Total wagon height: 3 640 mm
Basket maximum width: 3 490 mm
Tare weight: 21,6 tonnes
Load capacity: 102 tonnes
Basket volume 50 m3
Max axle load: 31 tonnes
Max speed (loaded): 60 km/h
Speed at loading and unloading: 0,25 m/s to 0,6 m/s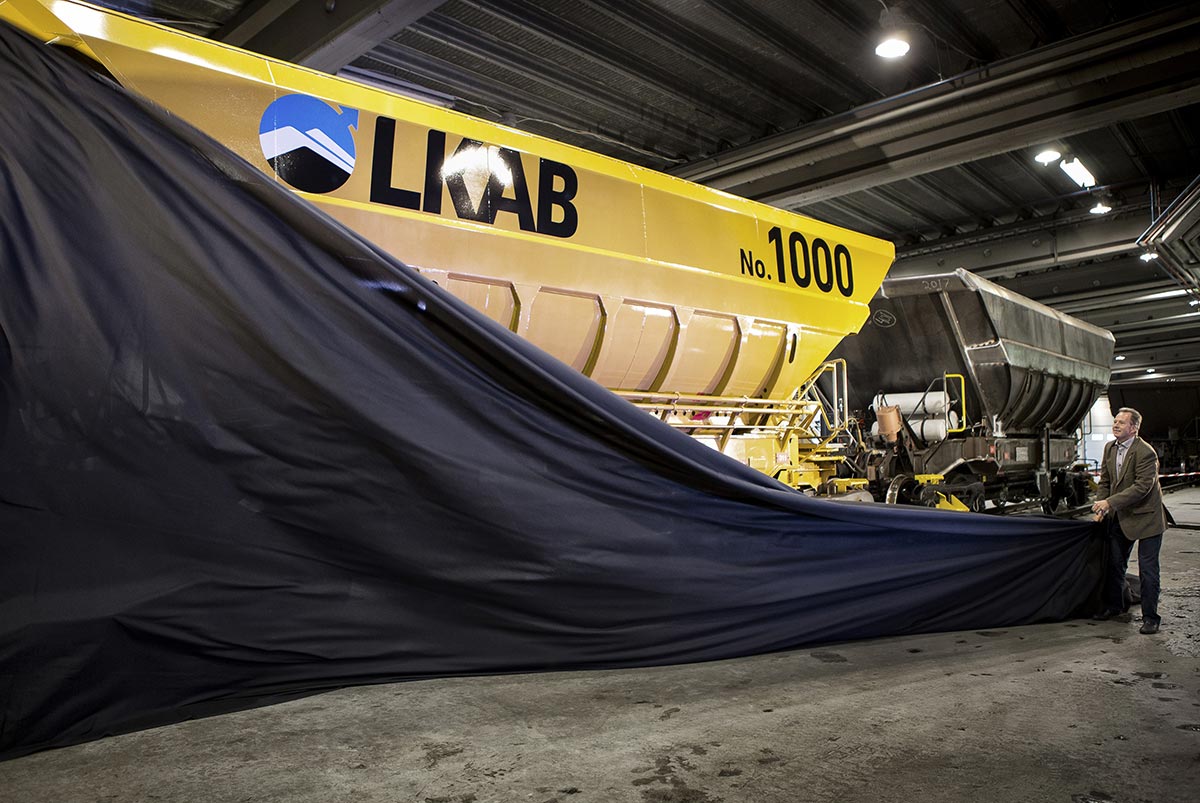 LKAB's Jan Olovsson unveils the 1000th wagon that was painted in a golden colour to mark the occasion.