The final-year Sirius project course conducted at Kiruna Wagon in collaboration with Luleå University of Technology (LTU) has been completed with great success. The project resulted in technological advances that will greatly benefit our second-generation Side Dumper.
Through the help of LTU's technically skilled and creative students we have managed to reduce the weight of the Side Dumper and improve its opening mechanism. In addition, the number of components has been significantly reduced, which further simplifies manufacturing and maintenance. Two students from LTU will stay on at Kiruna Wagon to pursue degree project work. The focus of their work will be to evaluate the roofs of our next-generation wagons.
The Sirius Project is invaluable in helping create new engineering solutions and we hope that the collaboration will also help attract a high-calibre workforce to the region's advanced industry. Kiruna Wagon look forward to working with Luleå University of Technology again in the future.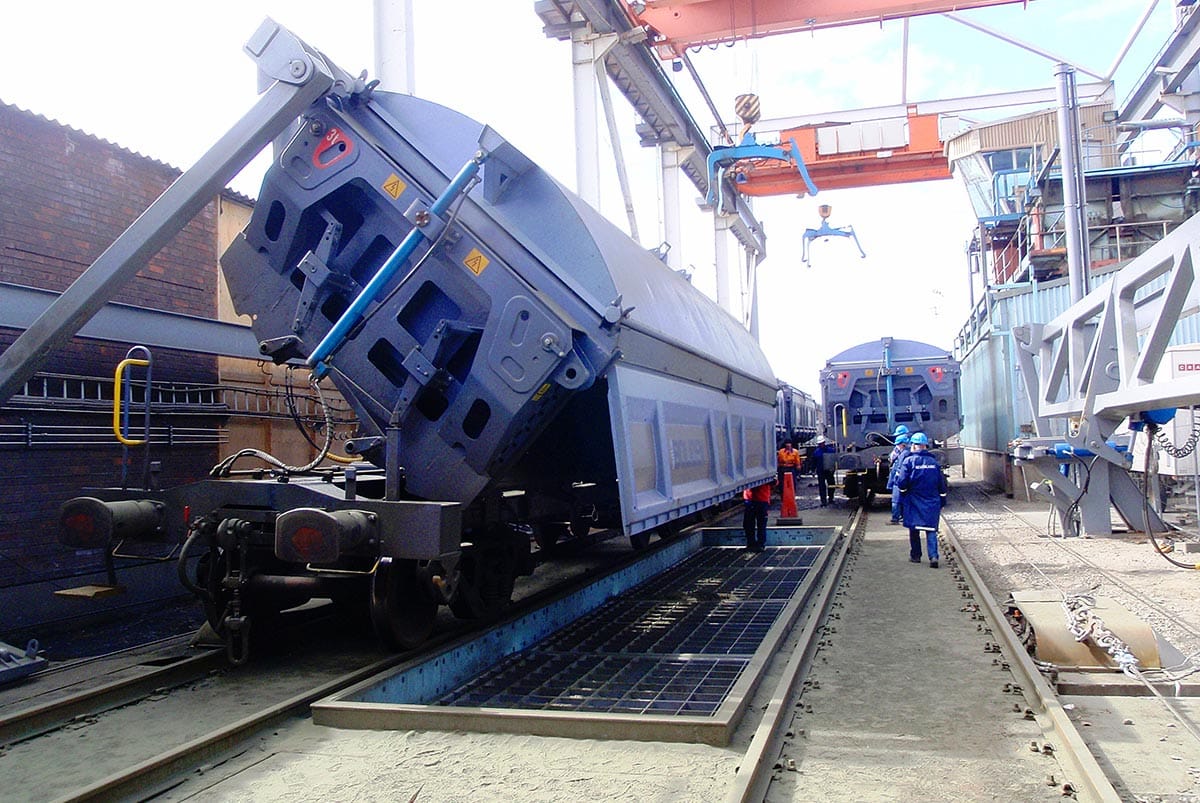 During discharge, the Side Dumper wagon is locked in the correct position before external lifters connect to the body and tip it to an angle of 55 degrees.