The 40th and final Bottom Dumper wagon has been delivered to Norwegian iron ore producer Rana Gruber.
The first wagon marked Alfa was delivered in January 2014, and today we delivered the last wagon marked Omega.
"We are very happy with this project and our Bottom Dumper wagon. It is a robust and proven solution that we have managed to produce with really low tare weight and good flexibility for different discharge options," said Kiruna Wagon's Managing Director Fredrik Kangas.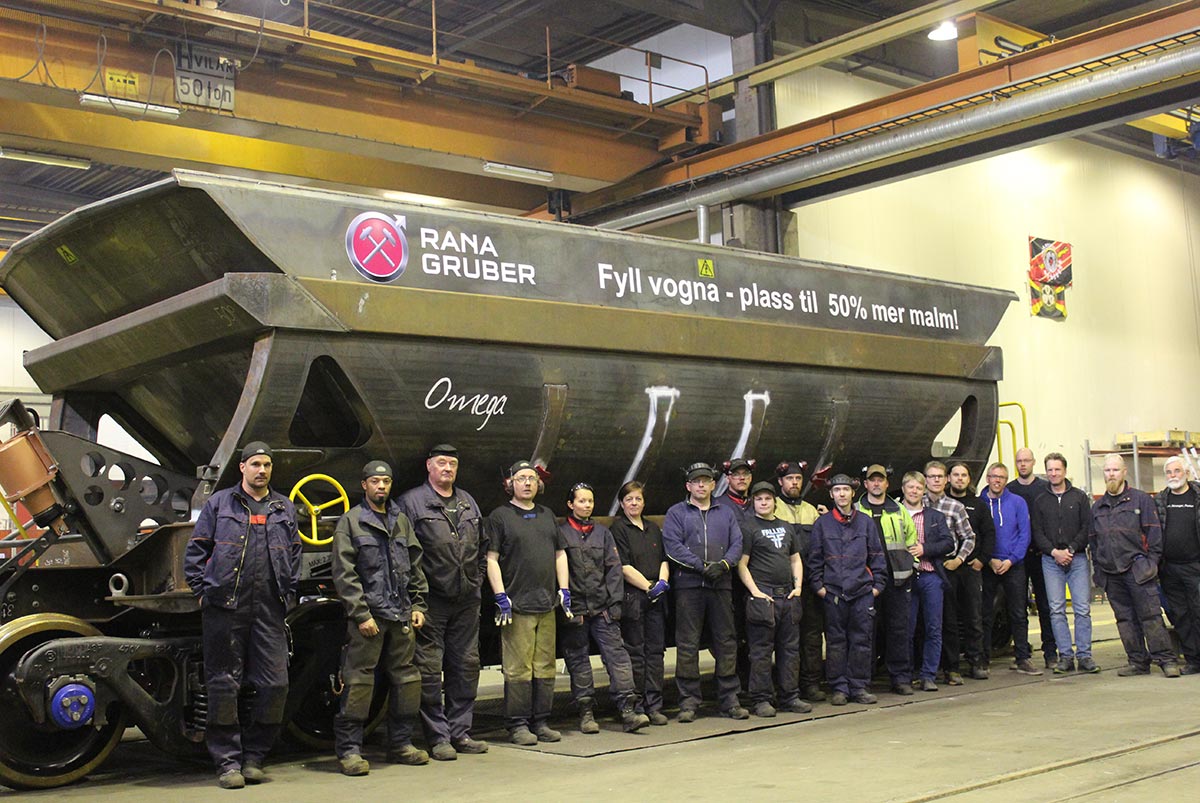 The Bottom Dumper is suitable for pellets, rock and other easily unloaded commodities and designed for high-capacity continuous bottom discharge.