On April 4th – 6th 2017, the Intermodel Project Consortium, consisting of 14 selected partners from 8 different countries, gathered for a meeting in Kiruna.
The consortium consists of 14 selected partners from 8 different countries, who work together with the goal of promoting BIM (Building Information Modelling) as tomorrow's way of designing railway terminals. The main goal of the meeting was to discuss the work packages included in the project and to coordinate efforts.
Kiruna Wagon's role in the project is to provide information on rail transport and the possibilities provided by advanced and innovative systems to further improve the efficiency of this mode of transport. For instance, the use of centre buffer couplings could reduce the minimum railway curve radius and thereby reduce the need for space around terminals. This would be valuable in today's society, where terminals are often limited by the available space due to their own extension and due to city growth.
During the consortium's visit to Kiruna the participants were given a guided tour of Kiruna Wagon's workshop, where the HERMES bulk wagon and unloading station were demonstrated. The group also visited the LKAB Mine in Kiruna, for a tour of the world's most modern underground iron ore mine.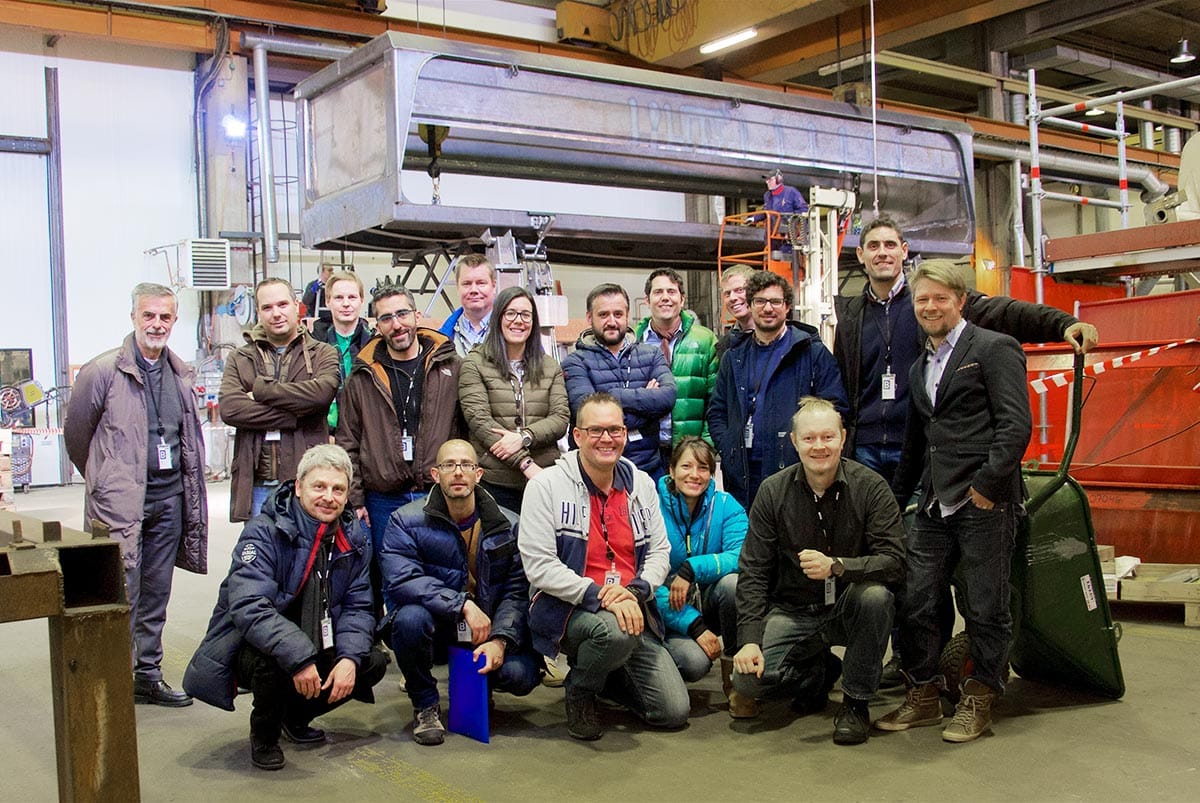 Intermodel Project Consortium meeting at Kiruna Wagon in Kiruna. Photo by Janne Porkka.
This project is a Research and Innovation Action funded by the European Commission. Granting Authority: Innovation and Networks Executive Agency, Grand Agreement No. 690658 under the Smart governance, network resilience and streamlined delivery of infrastructure innovation topic.