Kiruna Wagon has delivered two out of four custom made apparatus wagons to the Swedish Transport Administration.
The three-axle apparatus wagons will be used for transport and storage of instruments that are used during work at substations along the track. In the project, Kiruna Wagon has reconstructed the Swedish Transport Administration's older model of apparatus wagon with new suspension equipment and running gear, among other things, to make the wagon compatible with modern wheel axles, bearings and springs, etc. For the body, modern lightweight materials in sandwich elements were chosen instead of a heavier welded construction.
The wagon project was carried out in close dialogue with the Swedish Transport Administration to tailor the design adjustments as closely as possible to the customer's needs.
"We are very satisfied with the constructive dialogue throughout planning and design. For example, the decision to go with a sandwich solution for the walls was a welcome improvement," said Tomas Halfvordsson, Transformer Specialist at the Swedish Transport Administration.
Kiruna Wagon now continues the project to deliver the two remaining wagons.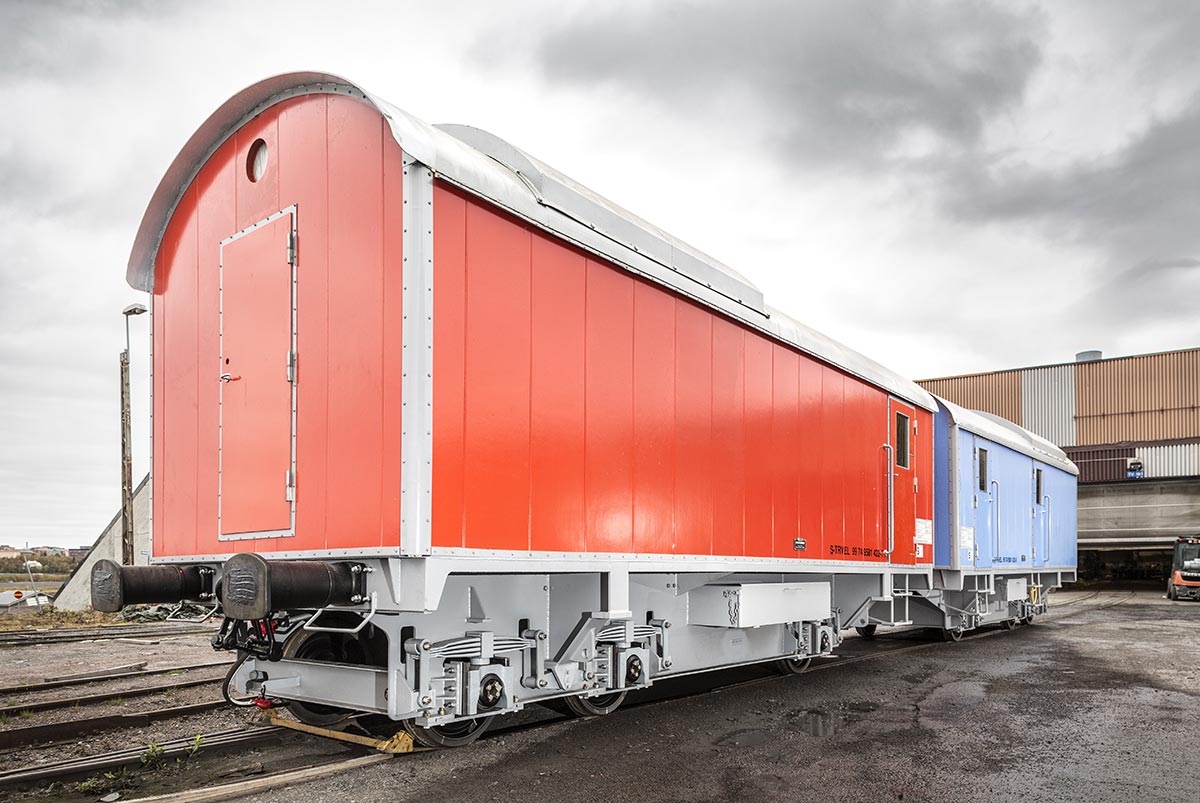 Custom made apparatus wagons for the Swedish Transport Administration. Photo: Fredric Alm.