Together with our co-owner NMV Group, Kiruna Wagon has built a service wagon for operation on both roads and rail tracks.
The service wagon was commissioned by LKAB and is used for salvage work and track clean-up after derailments above and underground, among other things. A flexible construction makes it possible to operate the wagon both on roads and on rail tracks. The rail wheels are lowered through a hydraulic function.
Designed with the specific requirements of underground work in mind, the service wagon is equipped with both interior and exterior work lights. Roller doors in all directions allow easy access to equipment even in confined spaces. The body of the customised service wagon in the photo examples is 4.5 m long and 2 m wide.
Welcome to contact us to discuss how we can tailor this product to suit your specific requirements.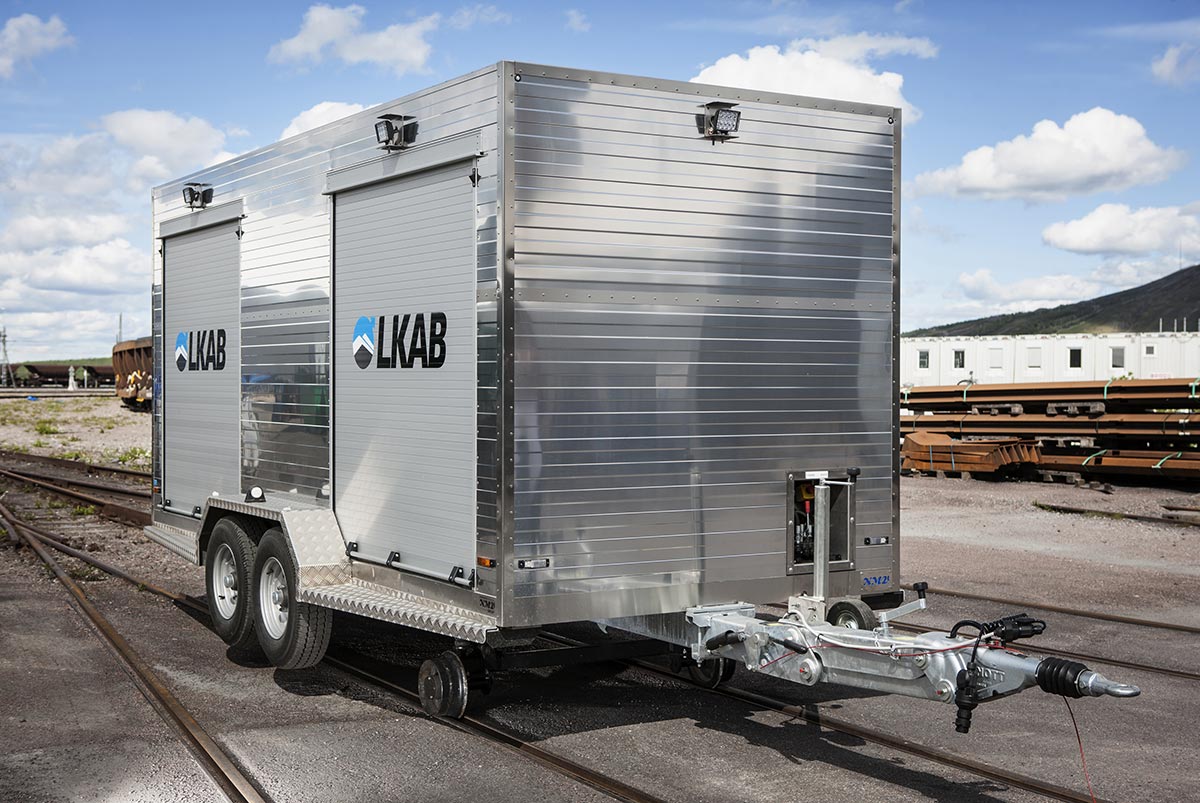 The service wagon is designed to operate on both road and rail.