Kiruna Wagon is currently developing and manufacturing prototype doors for bottom-dumping grain wagons for an Egyptian company. The prototype doors will be in operation on a wagon in Egypt before the summer and form part of an agreement where a large number of doors will be delivered following a successful evaluation period.
In the assignment, Kiruna Wagon's experience in demanding bottom-dumping systems for ore and blasted rock is combined with the company's expertise in creating solutions for a more gentle handling of goods.
"From our work with ore wagons, we have gained extensive experience of heavy-duty bottom discharge. In addition, our department for Custom Wagons has thorough know-how of smart and lightweight solutions," said Manufacturing Manager, Martin Malmelöv.
The assignment involves a more technically advanced bottom dumping solution, where the goods are emptied through the bottom of the wagon but can also be steered to the right or left. Furthermore, the system shall enable a flexible guiding of, for example, one third of the goods in one direction and two thirds in the other.
Kiruna Wagon has previously been commissioned to modernise solutions of a similar type and will contribute significant improvements for a minimised and controlled wear and for an improved design for manufacturing (DFM).
Also involved in the final wagon project, besides Egyptian company Tahawy Rail, is the American company Amsted Rail, which has delivered the bogies for the approximately 1,200 bottom dumpers that Kiruna Wagon has built for LKAB. The project, which was a successful collaboration between the three companies, has in recent years gained increasing attention internationally.
"LKAB's ore logistics are probably the most efficient in the world and we are proud to be part of it. That we now receive assignments from countries like Egypt, indicates that the expertise we have built up in mechanical engineering and wear is truly unique and special," concludes Malmelöv.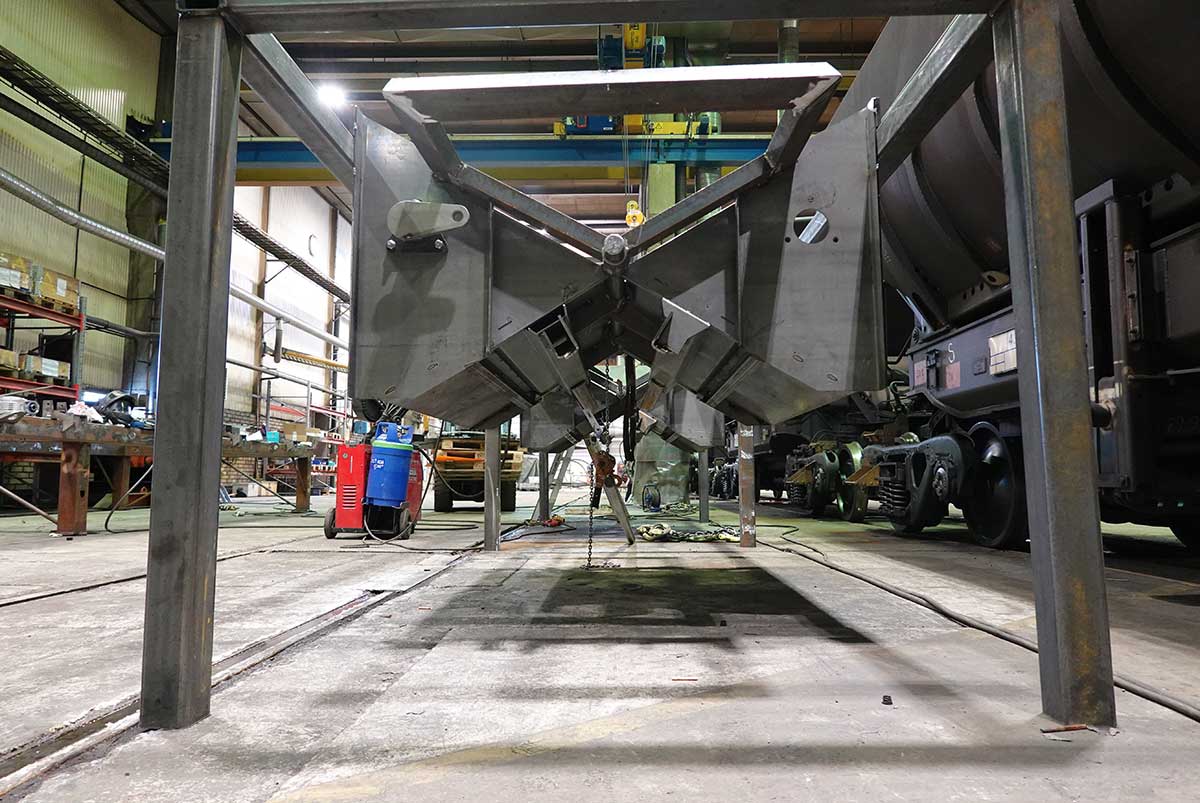 The bottom door can flexibly guide the goods to the left or right.