After completion of prototype development and testing, Kiruna Wagon is now ready to commence serial production of bottom doors for 76 grain wagons for Egyptian National Railways (ENR).
The unloading design consists of a bottom-dumping solution with two doors on each side of the grain wagon. The two door pairs are opened individually, which makes it possible to empty the goods on either side at a time. In this case, the customer has chosen a manual unloading solution, with a hand crank on the gearbox, but a solution for remote control can also be provided.
For the opening function a toggle mechanism was chosen based on its reliability and simplicity as well as fast-acting properties. A toggle mechanism that is carefully designed in the right material also provides a long service life with great resistance to wear. Bottom doors are subjected to heavy loads and the challenge is to create a design that is both robust and lightweight and that involves easily replaceable components.
"When constructing bottom doors for ENR we have been able to fully utilise our experience in bottom door technology as well as our expertise in lightweight solutions. Designing a structure and mechanism that will be used in a climate so different from our own Nordic climate has stimulated our creativity and allowed us to explore new areas of engineering. We are pleased to deliver a solution that increases productivity and ensures high maintainability of the system," said Pawel Karas, Technical Sales Manager at Kiruna Wagon.
In the project of increasing productivity in the ENR logistics chain, Kiruna Wagon is collaborating with US company Amsted Rail and Egyptian company Tahawy Rail.
Contact
Pawel Karas, MSc
Technical Sales Manager
+46 (0)70 340 48 89
pawel.karas@kirunawagon.com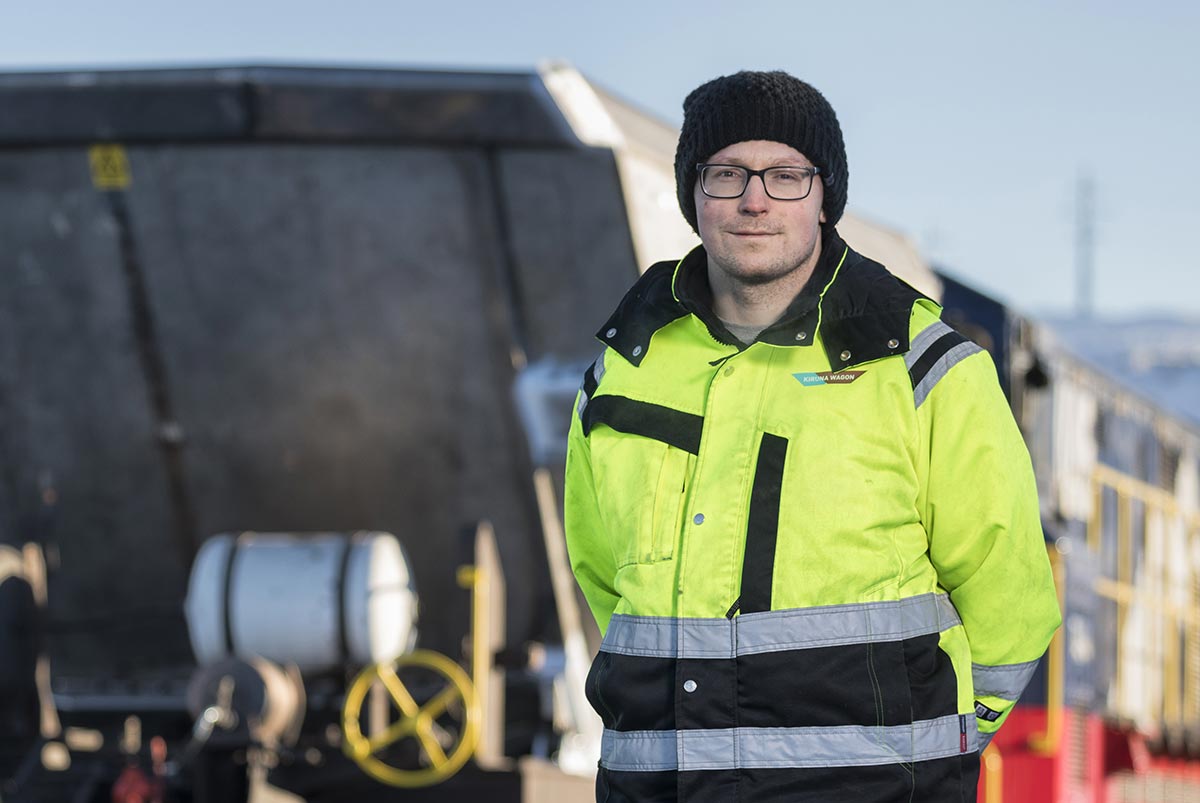 Pawel Karas, Technical Sales Manager at Kiruna Wagon.