LKAB has signed an agreement with Kiruna Wagon to purchase an additional 21 underground wagons for the Kiruna Mine's new main level. The new order is an extension of a previous order for 121 wagons, which was signed in 2010.
"It is of major importance to us that we have been trusted to deliver to the world's most modern mining company. The wagon project is an important long-term project that strengthens our offer and our unique expertise within ore logistics," said Fredrik Kangas, Managing Director at Kiruna Wagon.
The wagons manufactured for LKAB will annually transport 30 million tonnes of crude ore from the gravity shafts to the crusher, 1,365 metres underground in the Kiruna mine. The investment in the new main level, called KUJ 1365, is by far the single largest in LKAB's history and secures the mining and processing of iron ore in Kiruna for at least another 20 years.
Kiruna Wagon will begin delivering the new order during 2015.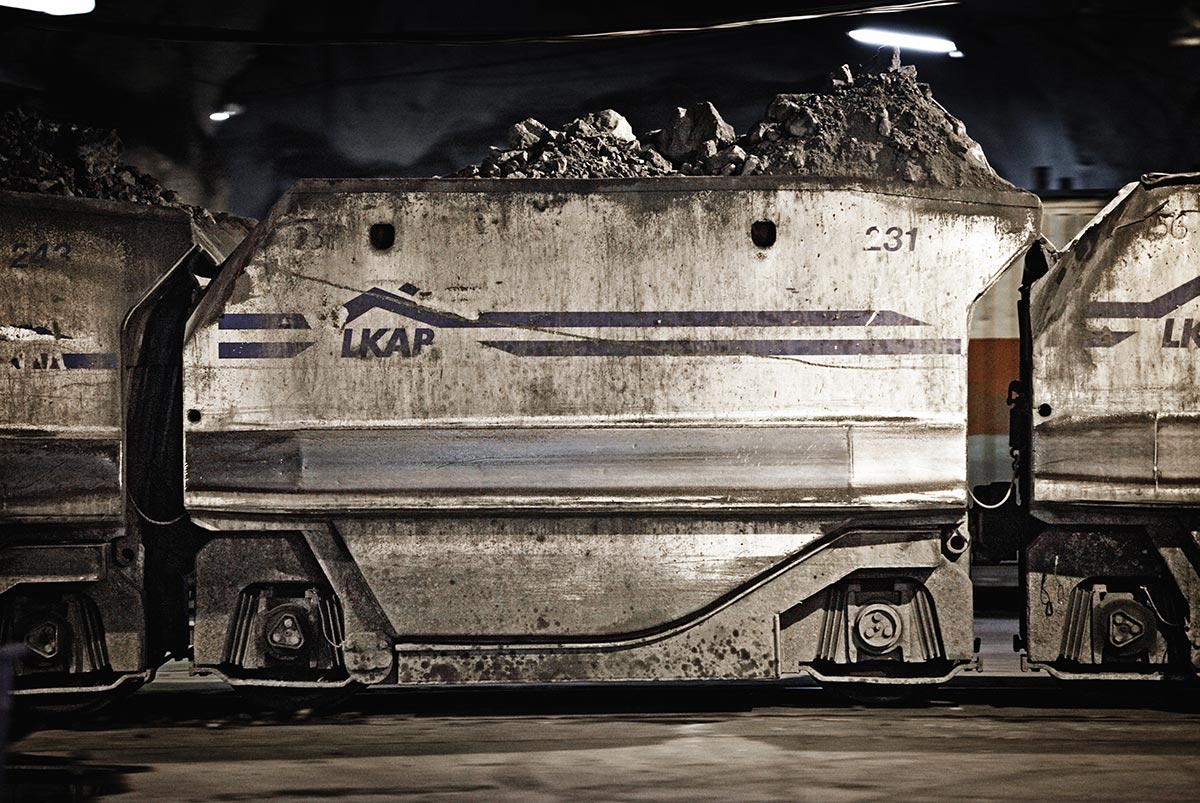 Kiruna Wagon's Rock Dumper is a two-axle underground wagon capable of handling drop-loaded boulders in sizes up to 1500 mm. The wagon is designed for rolling bottom discharge and loading and has a discharge capacity of up to 17,000 tonnes per hour.