Sweden's Minister for Trade, Mrs. Ewa Björling, has visited Nybergs Mekaniska Verkstad and Kiruna Wagon in Kiruna.
The special focus of the Minister's trip to Kiruna was Sweden-Norway trade relations but during her visit to Kiruna Wagon the consortium's broader international focus was also discussed. The Minister for Trade, Mrs. Ewa Björling, asserted her firm commitment to facilitating Swedish companies' trade on the international market.
Minister Ewa Björling was welcomed by Niklas Pääjärvi, co-owner of Nybergs Mekaniska Verkstad, and Kiruna Wagon's Technical Manager Bengt Bolsöy, who gave a guided tour of the facilities.
"To meet with the Minister for Trade and making our company known by people at this level is important to us. Kiruna Wagon is currently engaged in advanced discussions with mining corporations around the world and during the autumn we will start marketing our new groundbreaking system for bulk logistics, the Turn Dumper, on the global market," said Niklas Pääjärvi after the meeting.
During the visit the patent pending Turn Dumper was presented by Technical Manager Bengt Bolsöy. The Turn Dumper's flexible and simplified system combines optimal productivity with reduced costs.
Kiruna Wagon extends a warm thanks to Minister Ewa Björling for her visit.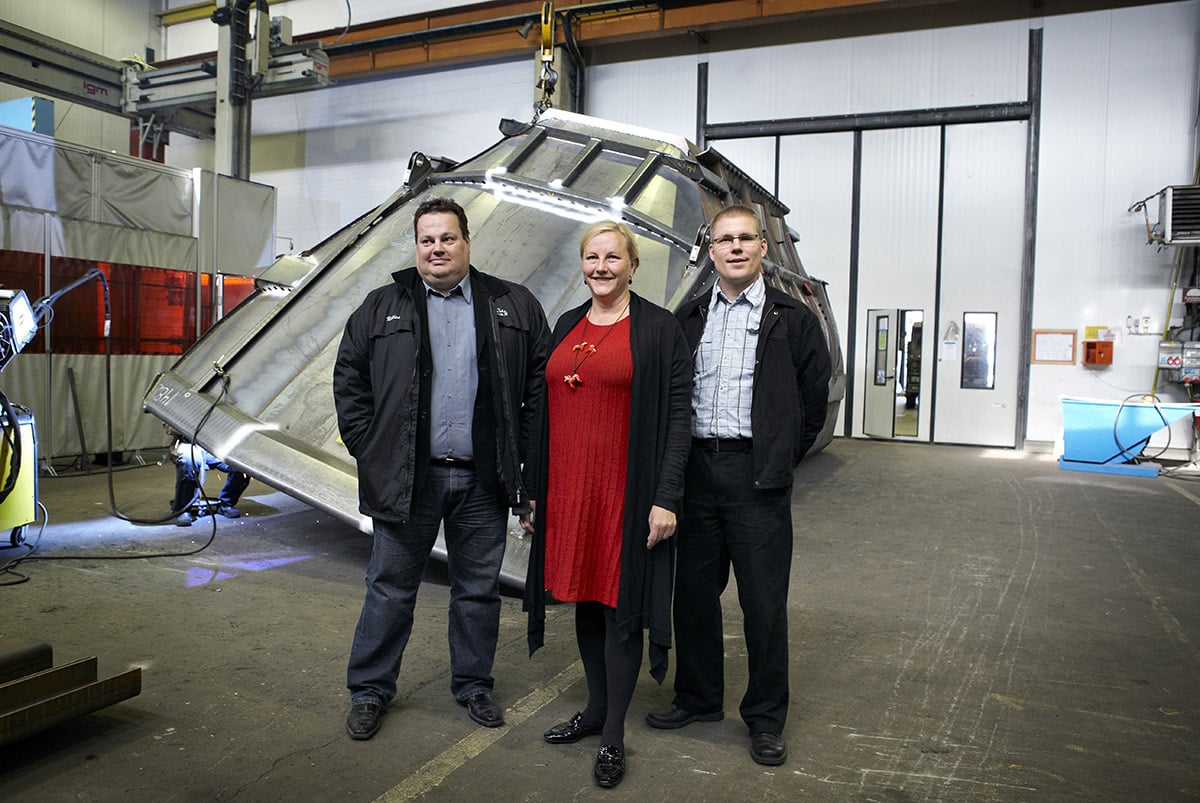 Niklas Pääjärvi, part owner of Kiruna Wagon, with the Swedish Minister for Trade, Mrs. Ewa Björling, and Bengt Bolsöy, Technical Manager at Kiruna Wagon.