Kiruna Wagon has been awarded a contract by Boliden to deliver 14 additional ore wagons. Since 2009, Kiruna Wagon has manufactured and delivered 33 Side Dumpers to Boliden and the new contract represents a continued vote of confidence from the mining company.
The high carrying capacity and the tightly sealed body of Kiruna Wagon's Side Dumper make it the most energy-efficient and environmentally friendly transport option for Boliden's fine-grained concentrate materials. Both the technology and the wagon have developed since Boliden's first order in 2009 and Kiruna Wagon is continuously working to remain at the forefront of lightweight wagon constructions that utilise less steel and deliver a higher payload.
"We are extremely proud that our technology contributes to Boliden's continued development. Their mining processes are state-of-the-art and it fits the philosophy here at Kiruna Wagon," said Martin Malmelöv, Product Manager at Kiruna Wagon.
Boliden already has a service agreement with Kiruna Wagon for its existing fleet and opportunities have been ideal for Kiruna Wagon to work together with Boliden's staff to optimise the Side Dumper for the mining company's processes.
Concurrently, Kiruna Wagon continues with the ongoing modernisation of the basic design and the new wagons to be manufactured will represent a slightly modernised version of the original model. Among other things, the wagon bottom will be lighter to further increase the carrying capacity and reduce the energy consumption.
With focus on the same wagon type, Kiruna Wagon has also been entrusted, as part of a major EU project, to further develop the energy-efficient and tightly sealed wagon technology into a new standard for European bulk transport by rail. The project forms part of the EU's major investment in a sustainable and competitive European industry; Horizon 2020. Involved in the project are also Swedish steel manufacturer SSAB and Luleå University of Technology.
Contact
Fredrik Kangas
Managing Director
+46 (0)70 575 70 56
fredrik.kangas@kirunawagon.com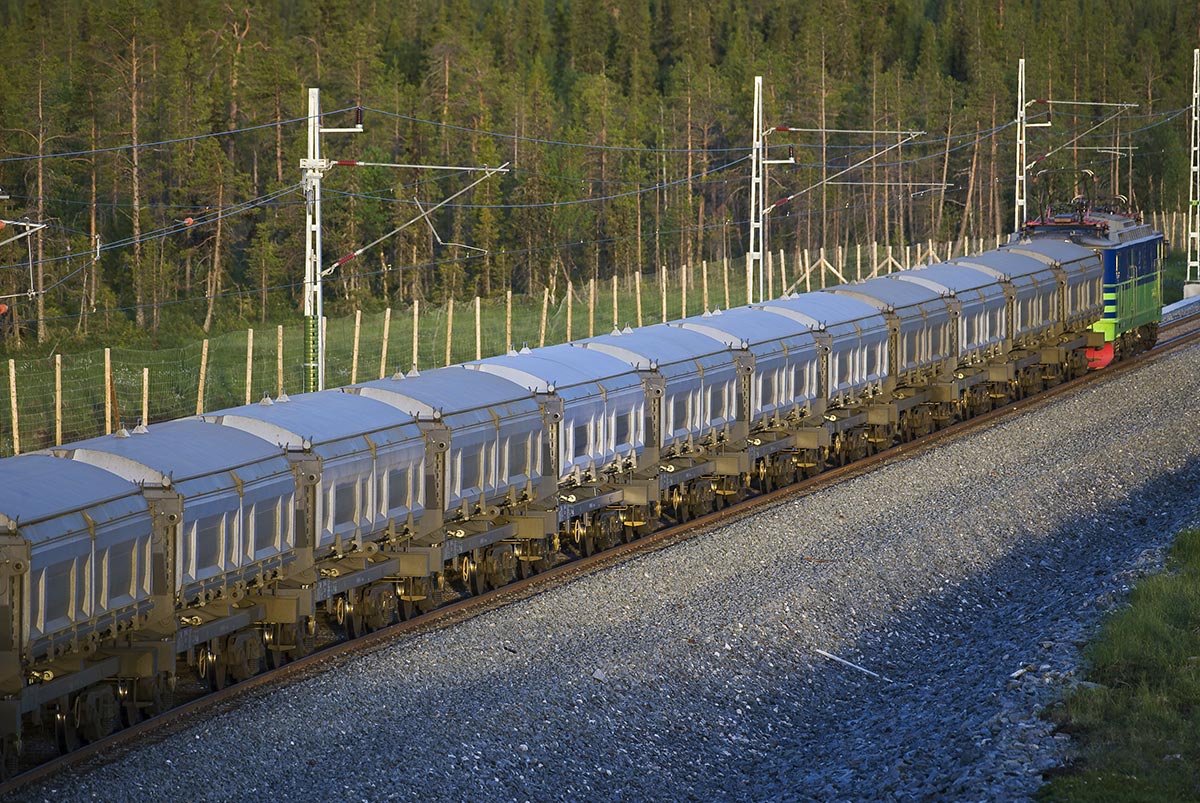 Boliden's Side Dumper TAIMN091 is equipped with a roof and optimised for sealed transport of hazardous and / or highly refined and valuable ore products in smaller volumes.