Kiruna Wagon has won the procurement contract for relining when Rana Gruber now for the first time relines its wagon fleet since it was taken into production two years ago.
Rana Gruber uses 40 Bottom Dumpers to transport primary sized crude ore, 0–300 mm in size and with a high quartz content, from the Kvannevann underground iron ore mine and satellite open pit deposits in the Ørtfjell area to the dressing plant and port in Mo i Rana. The fleet carries about 3.7 million tonnes of crude iron ore per year and this tough challenge calls for the wagons to be lined with wear plates for extra protection. To maintain a low tare weight, a wear plate of the highest quality and a thickness of only 3 mm was chosen.
Rana Gruber AS is one of Norway's largest companies in mining and iron ore beneficiation and one of the key companies in the area of Nordland in Norway. The company's fleet of Bottom Dumpers was manufactured by Kiruna Wagon between 2014 and 2015.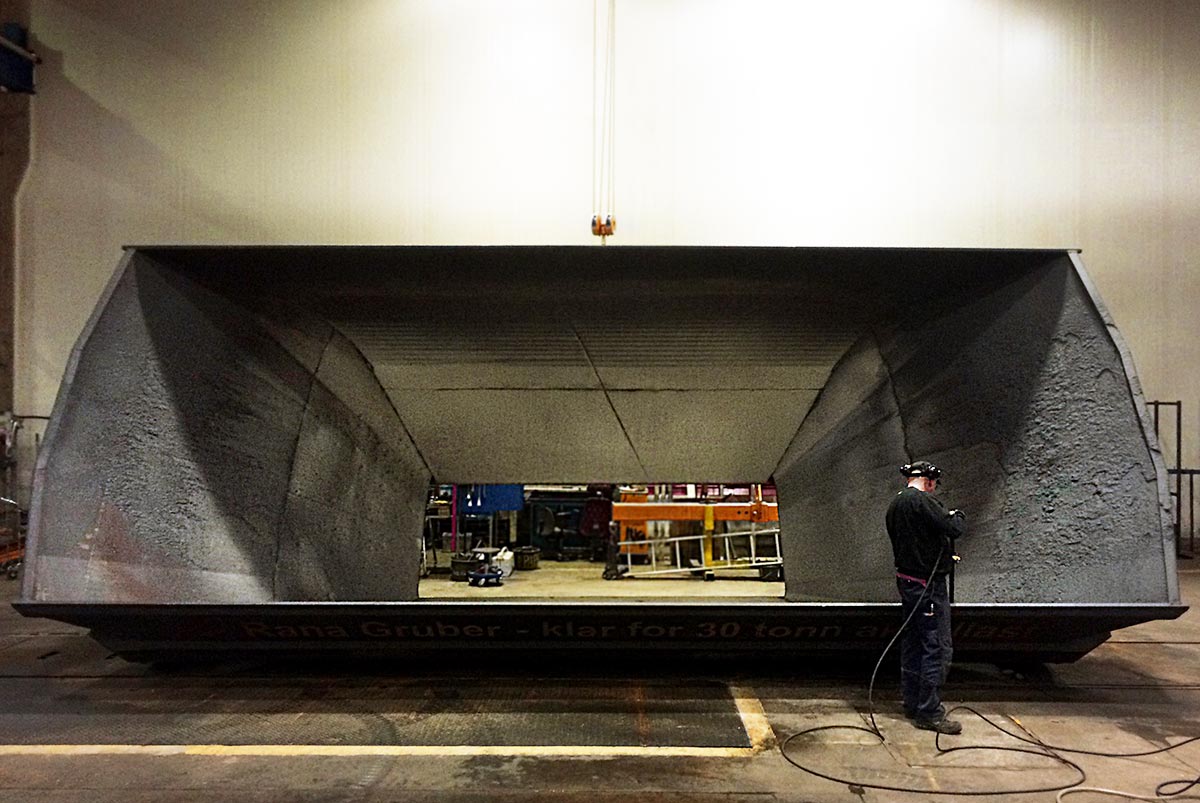 Relining of a Bottom Dumper wagon for Rana Gruber AS.