4 years and 18 million tonnes of iron ore have passed since Kiruna Wagon delivered the first of 40 Bottom Dumper ore wagons to Rana Gruber in Norway. The time has now come to refurbish the wagon doors.
Norwegian iron ore producer, Rana Gruber, operates the wagons on short, but intensive, transport distances of some 40 km from the mine in Ørtfjell to the concentration plant at the port of Mo i Rana on the Atlantic coast. This means that the doors on the company's Bottom Dumpers are used very intensively.
Kiruna Wagon has since 2004 built over 1,000 Bottom Dumpers for Swedish iron ore producer LKAB, but in LKAB's case, evaluation of the bottom door will go slower due to the much less intensive use. As a comparison, LKAB's Bottom Dumpers open their doors 1 time per day, while the doors on the Norwegian owned wagons are opened 7 times per day. During their 4 years in operation, Rana Gruber's wagon doors have been opened and shut more times than the doors on LKAB's wagons are estimated to do throughout their 20-year technical lifespan.
"Each of our customers has their own unique circumstances, and we find it interesting that the doors on Rana Gruber's wagons are used so intensively. This provides our engineers with fast feedback on how the wear parts and their serviceability can be further developed and optimised," said Martin Malmelöv, Workshop Manager at Kiruna Wagon.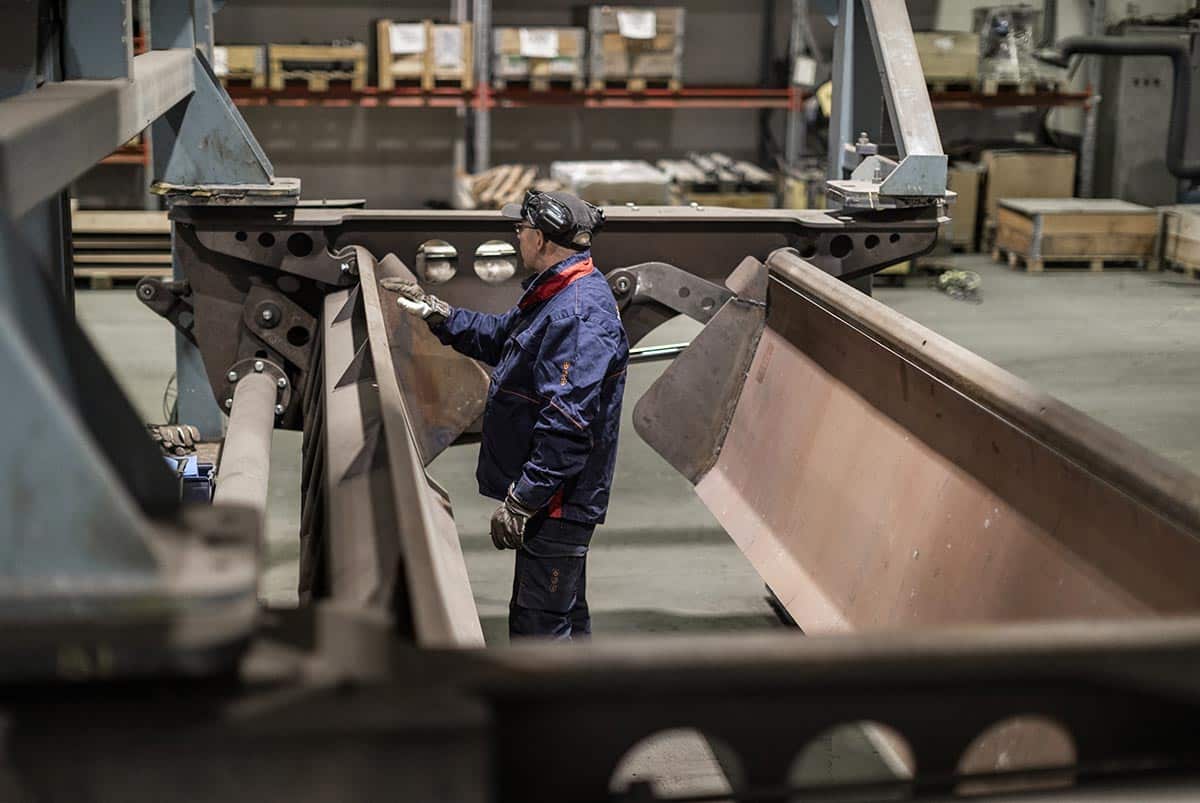 The refurbishment assignment for Rana Gruber also includes making some upgrades to the wagons to reduce wear and increase serviceability.