Kiruna Wagon and Boliden have signed a new agreement for the maintenance of Boliden's Side Dumper wagon, Taimn091. The agreement is a milestone in the long-term collaboration between the companies.
Commenting on the agreement, Kiruna Wagon's Service and Maintenance Manager, Mattias Gustafsson, said:
"We are proud of our partnership with Boliden and see the renewed agreement as proof that our long-term collaboration works well. We work with all of their logistics players to increase quality and reduce Boliden's total costs, all the way from loading to unloading. We really believe in continued progress in that area."
The side-dumping wagon Taimn091 is used in Boliden's copper shuttle between the Aitik mine and the Rönnskär smelter. Through the new agreement, Kiruna Wagon has renewed responsibility for ensuring that the wagon fleet is in functional condition and that accessibility is maintained at a high level. The wagon maintenance that Kiruna Wagon performs can be both preventive and corrective based on the need. The main goal is to help keep disruptions in Boliden's production to a minimum. Kiruna Wagon also collaborates with Boliden in areas of technical development linked to the loading and unloading terminals.
The new agreement is valid until May 31, 2024.
Contact
Mattias Gustafsson
Service & Maintenance Manager
+46 (0)70 575 70 16
mattias.gustafsson@kirunawagon.com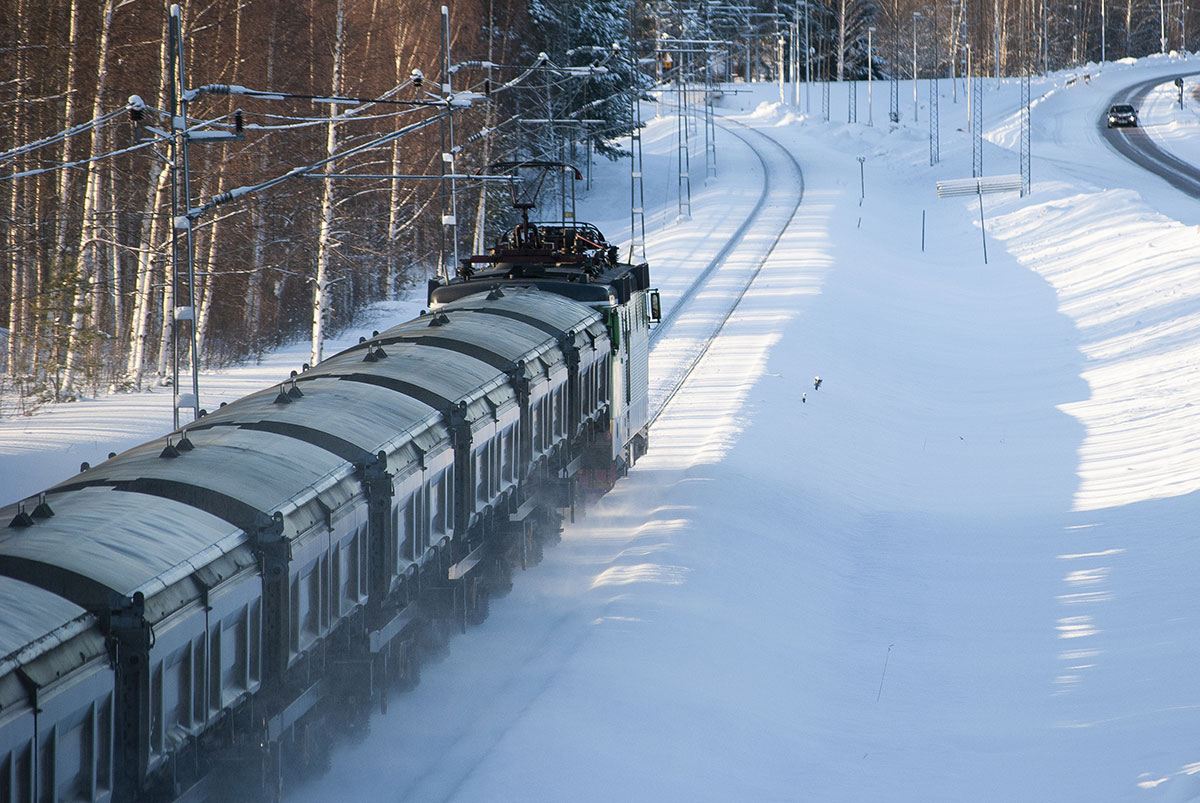 Train set with Boliden's Side Dumper wagon, Taimn091.